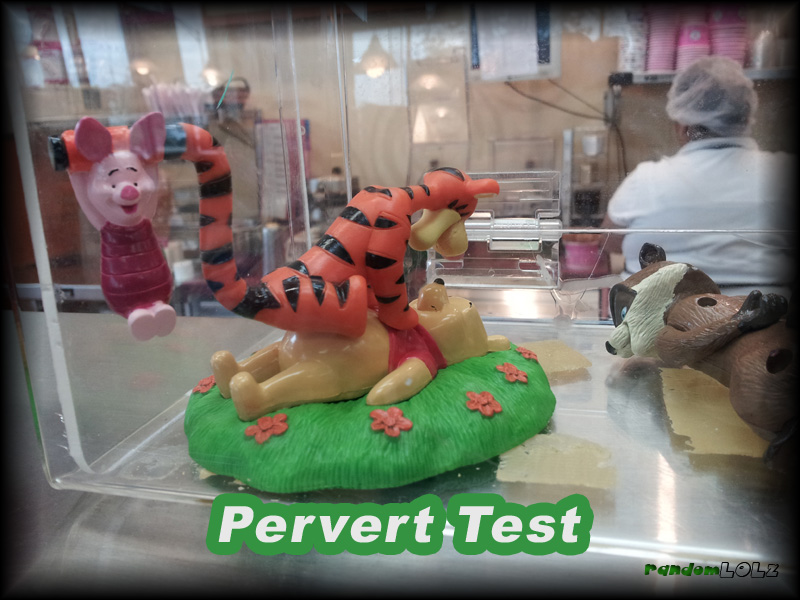 Hurricane Sandy hit us bad too so there hasn't been any posts lately….now that we're closer to normal I saw this at Dunking Donuts/Baskin Robins.
Kids don't see it but let's see how much of a pervert you are. Anything less than 2 seconds and you are a verified PERVERT!
Tigger is riding Poo while racoon guy voyeurs….